Speakers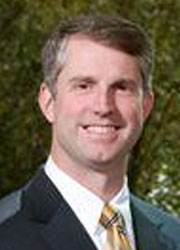 Scott Clemmons
Scott Clemmons is a Senior Vice President with CenterState Bank. Scott has been with CenterState Bank since 2008 and previously worked for AmSouth, National Bank of Commerce and First American Bank starting in 1993. His current responsibilities include managing the $3.5 billion CenterState investment portfolio and taxable fixed income trading for the Birmingham office of the Correspondent Division. He has a wide range of experience in many aspects of banking including currently consulting with or sitting on ALCO, Funding and CRA committees at CenterState. Scott is highly focused on matching available investments with bank policy, ALCO concerns, relative value and appropriateness. Scott holds a B.S. Finance with Honors in Interdisciplinary Studies and MBA from the University of Alabama in Birmingham.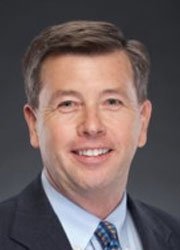 Tom Fitzgerald
Tom Fitzgerald is Director of Research and Strategy for the Correspondent Division of CenterState Bank. Previously, he spent 10 years as a Director and Senior Analyst in Fixed Income Research for the Debt Capital Markets Division of SunTrust Robinson Humphrey. In his present capacity, he works extensively with community banks throughout the southeast in developing comprehensive investment portfolio recommendations and strategies to enhance earnings, optimize liquidity and address asset-liability issues. He also writes topical research pieces and economic commentary of interest to community bank managers. In addition to this experience, Mr. Fitzgerald previously worked as a controller and financial officer for two community-based banking institutions managing their investment portfolios in addition to the usual controller/CFO functions.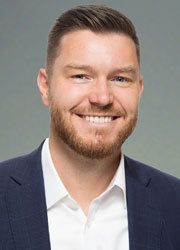 Nathan Goodnight
Nathan is a Senior Vice President and Regional Manager for CenterState Bank, a $37-billion, publicly traded bank. In his role as Regional Manager, Nathan leads the Correspondent Division for Texas and surrounding States. Nathan works with financial institutions on balance sheet strategy, interest rate risk management, investment portfolio execution, wholesale & retail fund management, and commercial loan hedging.
Prior to CenterSate, Mr. Goodnight was in a leadership role at Commerce Bank for over 10-years where he provided clients innovative and customized solutions for their balance sheet.
Nathan holds undergraduate and master degree in business from Henderson State University. He is a native of North Texas and currently resides in Heath, TX with his wife, Anna and their two children, Kate and Luke.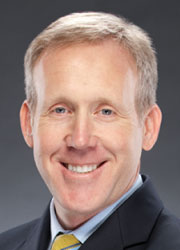 Todd Patrick
Todd Patrick is a Senior Vice President with CenterState Bank Correspondent Division and has been in the banking industry since 1995. Todd's primary responsibilities include working with community banks across the country on managing their investment portfolios and interest rate risk. He has extensive knowledge in these fields along with our current economic climate and balance sheet management strategies. Todd is a frequent speaker at numerous investment conferences and teaches classes at several banking schools. Todd is a Charter Financial Analyst and graduated with a B.B.A. from Mercer University.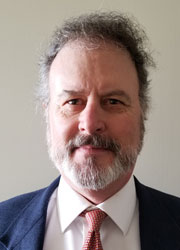 Greg Rains
Greg Rains is a Senior Vice President with CenterState Bank. His primary responsibilities include working with community banks throughout the country, consulting them on managing investment portfolios and interest rate risk. Prior to joining CenterState, Greg spent over 20 years with the former National Bank of Commerce and Alabama National Ban Corporation in Birmingham, Alabama. For the past several years, he has served as one of the lead instructors at a bond school he helped create during his time at Alabama National. He has continued this educational outreach in his role at CenterState. Greg maintains several securities licenses and is a graduate of Auburn University.